The importance of learning the fundamentals of artificial intelligence, from an early age, in Ecuador.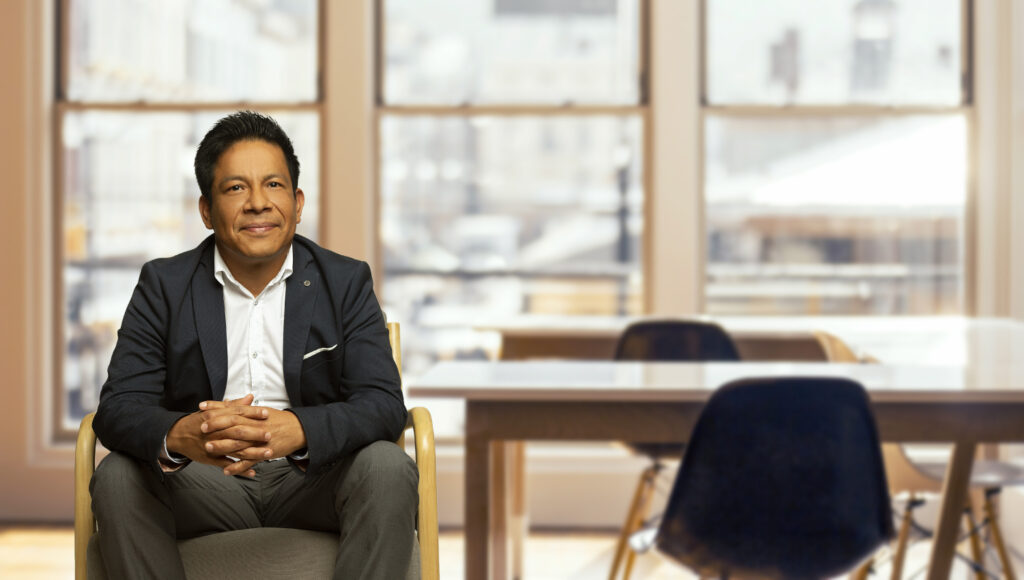 Luis Chamba Eras – Teacher and Researcher, National University of Loja.
The accelerated arrival of digital transformation in the Ecuadorian education system requires a paradigm and mentality change in the way in which children and adolescents should be prepared for a future saturated with intelligent solutions. Without a doubt, knowing, understanding and learning the fundamentals of artificial intelligence (AI) will allow us to empower citizens on how it works and use it to solve problems with a social purpose and in an ethical way.  
But what is AI about? AI is a new branch of Computer Science. There is no universally accepted definition, but it tries to emulate certain characteristics of human/animal intelligence, implemented through models, whether in software, hardware, or mixed, that allow us to solve problems that traditional algorithms cannot. 1.  
Its origin goes back to Alan Turing, who raised the question: "Can machines think?" 2 and laid the foundations for this new and promising area of ​​research. Later in 1956, John McCarthy coined the term at a lecture held at Dartmouth College.
In Ecuador, AI knowledge is normally addressed in technical careers in higher education institutions (HEIs); but, in 1971, researchers from the Massachusetts Institute of Technology (MIT), Papert and Soloman in their work 3 showed that some children —by means of the programming language called LOGO— coded algorithms to solve problems related to AI.
Subsequently; Kahn, in one of his works 4 of his, confirms the work of Papert and Soloman 5 . In other words, yes, it is possible to teach the basics of AI to children and adolescents. Thus he opened a promising path for the training of talents for the professions of the future. Along the same lines, the "World Economic Forum" quantifies the new AI-related jobs that will be created between 2018 and 2022 at 58 million 6 .
UNESCO highlights that the systematic integration of "AI for all" in education has enormous potential to face the challenges of innovative teaching-learning practices, in the fight against current inequalities in access to knowledge and in research and the diversity of cultural expressions.  
In addition, UNESCO promotes the teaching and learning of AI from an early age; To this end, it proposes a roadmap, considering three holistic areas: learning with AI, learning about AI and preparing for AI. 7.  
The Royal Spanish Mathematical Society and the Spanish Computer Science Society state that there are many countries that consume technology -among them Ecuador, especially AI, since human talent is not trained to create it, possibly due to outdated educational systems that do not They have had that long-term vision. So, they propose rethinking education from an early age –schools, colleges– with teachers and students trained according to the three holistic areas of UNESCO.   
During 2021, the research project "Democratization of artificial intelligence learning from an early age in Ecuador (DIA4K12)" was carried out, funded by the Ecuadorian Corporation for the Development of Research and Academia (CEDIA) 8 , in the call CEPRA XV and led by the National University of Loja, the State University of Bolívar, the Private Technical University of Loja and the International University of Ecuador.
DIA4K12 was developed under the virtual modality. We teach four courses, with a total of 197 beneficiaries: "Artificial Intelligence in the Teaching-Learning Process in Primary and Secondary", "Artificial Intelligence for Children", "Artificial Intelligence for Teachers and Parents" and "Artificial Intelligence for ICT Teachers".  
Among the main strengths identified in DIA4K12, which support the importance of learning or teaching the fundamentals of AI from an early age in Ecuador, we have: 
Children and young people are able to learn and create technology, through tools such as PictoBlox 9 , LearningML 10 , Scratch 11 , MIT App Inventor 12 , with the guidance of teachers, who are previously trained on an ongoing basis.
Imagination and creativity is reflected when carrying out AI projects. 
Everyone must know how technology works and prepare for its ethical, sustainable and responsible use. 
The virtual modality has a greater scope than face-to-face training and with this, it is possible to train people from different places. 
For Ecuador to be a pioneer in the context of AI in education, three fields of action are identified:  
HEIs must lead new internal or external research, linkage or innovation projects; In addition, undergraduate or postgraduate work.   
Educational institutions must define strategies to involve more participants in innovation activities, whether they are students, teachers or parents. Under the support and mentoring of IES researchers, through the figure of labor practices or community service, it is possible to follow the path of success stories, such as the "School of Computational Thinking and Artificial Intelligence" of the National Institute of Technologies Education and Teacher Training (INTEF, Spain) 13 , the ERASMUS+ project «Fostering Artificial Intelligence at Schools» 14 , the initiative «The Artificial Intelligence (AI) for K-12 (AI4K12)» 15 with its 5 great ideas on the IA, the Programamos 16 , among others.
The Ministry of Education, accompanied by the HEIs, must innovate in Educational Technology, considering the guide for people in charge of formulating AI policies proposed by UNESCO 17 , in addition to the recommendations on the ethics of AI 18 .
By way of conclusion, today, it is indisputable that AI is integrated into all aspects of our lives, but still few understand the technology behind it. This undoubtedly poses new challenges to extend the learning of AI, from an early age, in order to help students understand its potential and its limits and empower them to become creators of intelligent solutions.   
The need to formalize innovative educational practices —that accelerate the achievement of quality education, in accordance with the SDGs—, where AI is gaining ground, is one of the greatest challenges facing teachers today. 
Training programs, aimed at developing the skills of instructors 19 , are destined to inevitably confront the phenomenon of Industry and Education 4.0. In other words, the teachers of tomorrow need to be trained now, articulating their teaching-learning process to the creation, adaptation and monitoring of activities with the help of intelligent machines, through the application of AI, under the guidance of teachers trained in Educational Technology. and aware of the urgent need to train human talent for the professions of the future 20 .
The pedagogical-digital skills that today must be included in the profile of teachers must include the skills necessary to work in the field of AI, since children and youth currently grow up in a world surrounded by AI. It is hoped that by better understanding how algorithms are created and how they affect society, they can become more critical users of AI.  
Finally, there are two fundamental reasons for teaching or learning AI from an early age. First, on the economic level, various studies have shown that exposing children and young people to technical concepts stimulates their problem-solving skills and their critical/computational thinking. This can prepare them to learn computer skills more quickly throughout their lives.  
Second, there is a social argument. 21 / STEAM 22 careers in the future and with it guarantee gender equality 23 .
1 Niebles, «Artificial intelligence in everything and for everyone».
2 Turing, "Computing machinery and intelligence in "Mind", vol."
3 Papert et al., "Twenty things to do with a computer."
4 Kahn, "Three interactions between AI and education."
5 Solomon et al., "History of logo."
6  https://conexionintal.iadb.org/2018/02/27/la-proxima-generacion-de-empleo/
7  https://es.unesco.org/themes/tic-educacion/inteligencia-artificial
8  http: //dia4k12.cedia.org.ec/ 
9  https://thestempedia.com/product/pictoblox/ 
10  https://web.learningml.org/ 
11  https://scratch.mit.edu/ 
12  https:// appinventor.mit.edu/ 
13  https://intef.es/tecnologia-educativa/pensamiento-computacional/ 
14  https://fosteringai.github.io/ 
15  https://ai4k12.org/
16  https://programamos. en/
17  https://unesdoc.unesco.org/ark:/48223/pf0000379376
18  https://unesdoc.unesco.org/ark:/48223/pf0000380455_spa
19 https://plus.google.com/+UNESCO, "Artificial Intelligence in Education".
20 Sánchez Guzmán, «Industry and education 4.0 in Mexico: an exploratory study».
21 Science, technology, engineering and mathematics.
22 Science, technology, engineering, arts and mathematics.
23  https://www.technologyreview.es//s/11469/por-que-los-ninos-deben-understand-la-ia-para-usarla-mejor